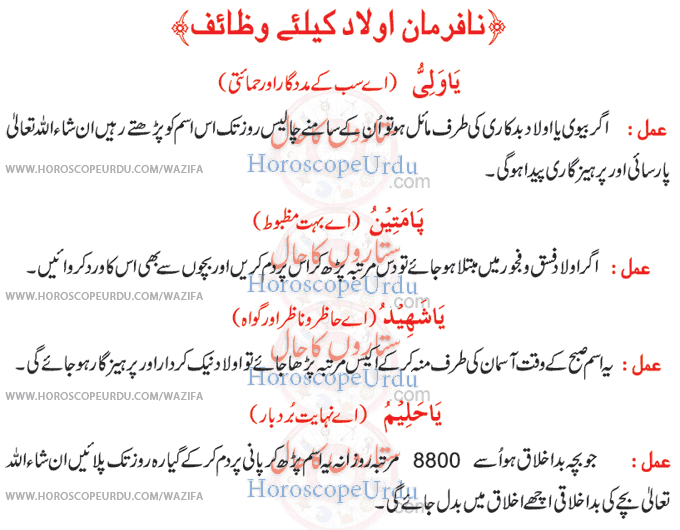 Wazifa For Disobedient Child
Blessed are those who have pious and obedient children. You can also be the blessed one by reciting the Wazifa for disobedient child. In other words, if you recite the Wazifa for disobedient child, your child will become respectful and obedient.
In Islam, parents have certain duties to their children which they need to fulfil. On the other hand, children also have duties to their parents. It is the duty of parents to provide for food, clothing, accommodation, education and moral training of a child. On the other hand, it is an obligation for a child to pay respect, serve and take care of the parents in their old age.
In Surah Al-Mariyam, the Holy Quran quotes the words of Hazrat Isa (AS):
"And (Allah made me) dutiful to my mother and He has not made me insolent, tyrant."
In the above verse, there is the mention of only mother. It is because Hazrat Isa had no father.
Sometimes, the parents do their best for the educational, moral and religious training of their children but they do not get expected results for it. In such a case, there may be the Divine Wisdom involved in it. And seeking Allah's help is always an option.
If you call repeatedly Allah by His beautiful name "Ya Haleem", an immoral and unruly child will get back on the straight path. Meanwhile, the recitation of Surah Ash-Shams of the Noble Quran is also very effective in this regard. The children will avoid rude behavior and bring piety in their lives.